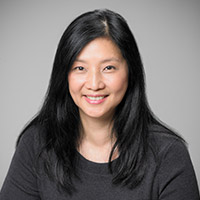 The truth is, when I first started out writing books, I had no idea what I was doing.
I was an award-winning journalist who had been featured in places like Time Magazine, BusinessWeek, and MSNBC.com. But I had never written a book. The opportunity to write one came after I did a very good job creating a series of workbooks for one of my clients.
"Can you write a book for us?" his marketing team asked me.
"Sure," I said. "I can write a book."
Wow, this is going to be great, I thought. Finally, I was going to get to learn more about my client's personal stories, not just the how-to of his program. I imagined his book becoming a bestseller, and maybe even a movie. I studied books on storytelling. And I did a great job interviewing my client, getting the highs and lows of his story. Then I spent four months bringing it all to life with words.
When I handed it in to the marketing team, I was so proud of what I had finished. I imagined this book becoming a huge success, like Robert Kiyosaki's Rich Dad, Poor Dad, or Napoleon Hill's Think and Grow Rich. But the publicist had other ideas.
"It's a good book," he said, his voice flat. "But it's not marketable."
"We'll have to start over."
I was devastated. My thoughts consumed me. Why did I think I could write books? I'm a failure. I've wasted my time. Maybe I should go back to being a journalist. Here I was, an award-winning journalist. But I could not write a book. Like any self-respecting person, I wanted to crawl into bed and never come out again.