Write My Book Writing Retreat
Do you want to write a book , but are struggling to find time or the place to write?
Distractions, loneliness and writer's block are all common obstacles authors face when trying to write a book.
Join us at our writing retreat to escape from the distractions of your business and life and be immersed in a calm and tranquil writing sanctuary.
The Write My Book Writing Retreat is a safe and collaborative space for you to:
Commit time for yourself and your book

Focus on writing without distractions

Be inspired as you write in a beautiful, "peaceful, secluded" environment

Mastermind and network with other authors

Get past your blocks with our writing coaches

Dig down deep to start sharing your message
Our writing retreat will give you the push you need to take steps toward finishing your book. It is a writing sanctuary for you to finally have the place and mindspace to put your pen to paper and get all your ideas from your head and onto the page.
| | | | |
| --- | --- | --- | --- |
| | Helen Chang | Jenny Shipley | |
The retreat will be led by Helen Chang and Jenny Shipley, experienced ghostwriters and writing coaches who have served as "thought-partners" to many successful authors. Helen and Jenny have a proven method to help authors write their books and share their message. They have assisted hundreds of authors to write books that helped to raise their credibility, attract more revenue and inspire readers worldwide.
Your book can do this too!
Our writing retreat is the perfect opportunity to finally get all your ideas out of your head and onto paper.
We'd love to help support you in writing your book, so you can raise your credibility and revenue, and inspire people with your unique story or message.
What to expect from the writing retreat:
Receive support from a community of writing coaches and authors

Use our proven tools and templates to help you write your book

Meet your muse and be inspired
Would you like a restorative experience in a writer's paradise? Imagine opening your door and taking a deep breath of fresh air, experiencing restoration while masterminding with a community of other authors seeking to share their message with the world. You're writing your book surrounded by a supportive community of authors seeking to share their message with the world.
This is what really happens at our writing retreat. You'll receive three days of coaching, inspiration and amazing tips to rejuvenate and expand your vision for both your business and your book!
You'll come away with:
Insights and breakthroughs on your book

A new found confidence as an author

A clear vision of the next steps for your book
Author Bridge Media has helped more than 100 authors write more than 250 books, e-books and other projects. After launching their books, our authors have appeared on CNN, Forbes, Parade, The View Oprah and other shows. They have generated millions of dollars in sales for their businesses and gained millions of loyal fans around the world. It is possible for you, too!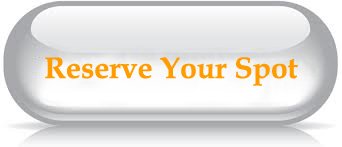 With our help you will share your unique story and message with a book that achieves the highest level of memorability, marketability and impact.
Our writing retreat is for you if you:
Can write or speak about your book

Want peace and quiet to write your book

Crave inspiration for your writing

Want to be a part of a writing community

Seek solitude to clear your thoughts and write your book

Want the fun and companionship of writing with others

Would like structured time to write

Have an outline or plan already in place for your book (or have done our Plan My Book workshop)
Our retreat is also for you if you:
Feel excited about wrting your book

Feel confused or overwhelmed about your book

Want coaching to clear your writing path

Want support and structure so you can write faster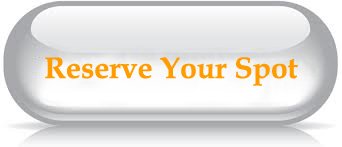 Can't make it in person to San Diego?
Join us virtually!
Attend from the comfort of your own home or anywhere you choose.
Here's what you can expect at the Write My Book Writing Retreat:
Day 1: Start writing or speaking! Open and close each day with a guided meditation to get you focused on your message. Get going with your book! We're here to support you and help you move forward. Attend one private coaching session either today or tomorrow. Practice your book pitch. Complete several chapters of your book.
Day 2: Keep writing! Open the day with a guided meditation to connect with your muse. Keep working on your book! We're here to support you and help you get unstuck as you need us. Attend your one-on-one coaching session. Polish your book pitch. Complete more sections of your book.
Day 3: Your chapters! Open and close the day with a guided meditation to meet your muse. Finish up missing sections! Perfect your book pitch. Group mastermind for new ideas. Attend optional bonus sessions about the different publishing models, how to add marketing hooks, and the secrets to becoming an Amazon Bestseller! Keep writing!
Wrap up your writing retreat feeling inspired and accomplished!
Hear from our previous attendees!

At the Door Ticket Rate: $1,497 
Regular Ticket Rate: $997 
Early Bird Rate: $597
Pre-early Bird Rate $497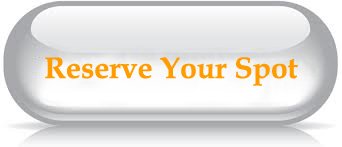 About the location
To create a comfortable and homey atmosphere for our authors, we are hosting our next retreat in a big beautiful house located centrally in San Diego. The house is a convenient 10 to 15-minute drive to the airport, downtown and San Diego's gorgeous coastline.
We'll be settled in a quiet residential area so you're able to escape outside distractions and focus on you writing. When you need a break from writing, we're mere minutes away from a variety of shops, restaurants and entertainment.
The house features plenty of comfortable spaces both inside and outside to settle in and write your book. You'll have the opportunity to experience a writing sanctuary in this home away from home. You'll be immersed in peaceful quiet focus, all while experiencing a supportive community of fellow authors and writing coaches.
If you're coming from out of town and would like to reserve a room for the retreat, a private room is $225 for 3 nights and a shared room is $150 for 3 nights. That will cover Wednesday, Thursday and Friday night. There are limited rooms available for overnight stay, so be sure to book your space as soon as possible!

Can't make it in person to San Diego?
Join us virtually!
Attend from the comfort of your own home or anywhere you choose.
FAQ
Where is the retreat? San Diego, California 
Who is this for? This retreat is for you if you already have a rough outline or plan for your book.
Who is leading the retreat?
Helen Chang: CEO, senior editor and ghostwriter at Author Bridge Media

Jenny Shipley: Managing editor and ghostwriter at Author Bridge Media
What is included? Three days of writing guidance, support and coaching in a private Writing Retreat Suite.
What should I bring?
Your laptop, journal and pens

A digital recorder or dictation software if you plan to speak your book

Clothing for warm days and cool nights

Sunglasses/hat

Camera

Business cards
What not to bring?
When is the retreat?
TBA
How much does it cost?

| | |
| --- | --- |
| Pre-Early Bird Rate: | $497  |
| Early Bird Rate: | $597  |
| Regular Ticket Rate: | $997 |
| At the Door Ticket Rate: | $1,497 |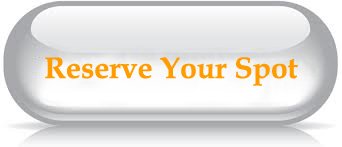 Check out photos from our past Write My Book Writing Retreats: