Congratulations! You are registered to the FREE coaching session!
We sent the details to your inbox. Please also check your SPAM folders in case you can't find the email.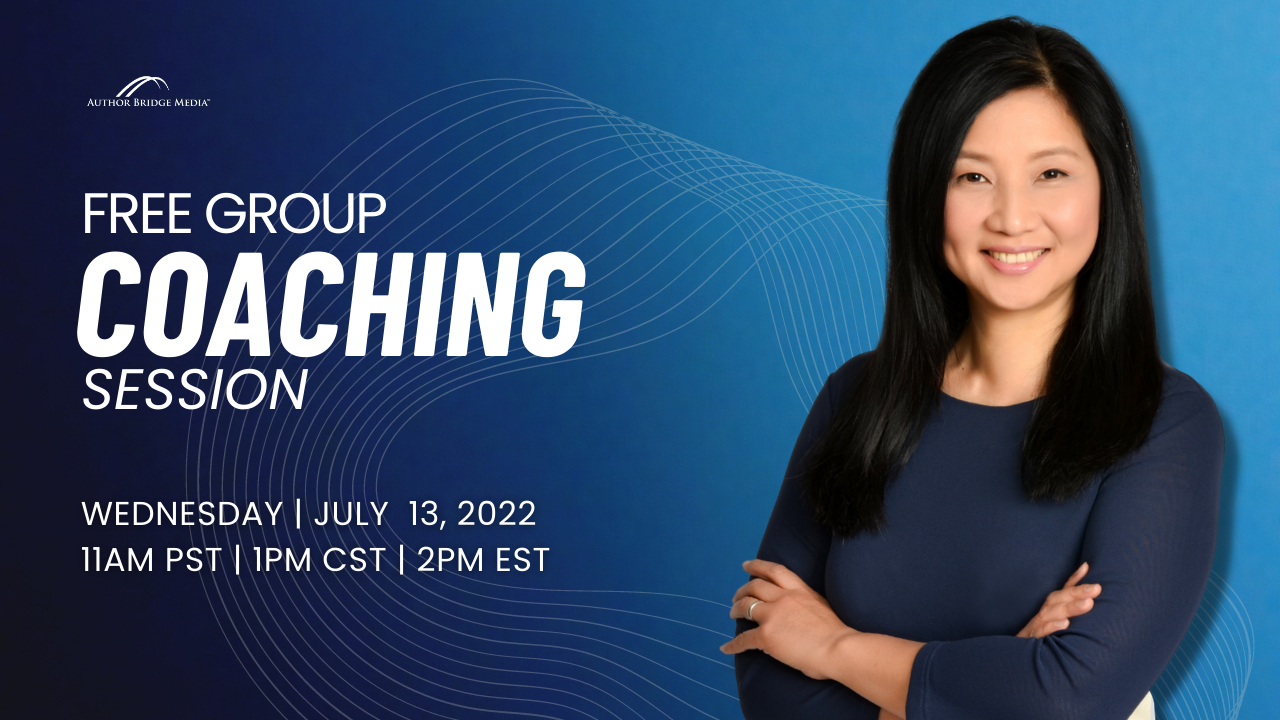 DISCLAIMER/CONSENT: This call will be recorded. By registering to this free group coaching session, you are giving your consent to Author Bridge Media, now and in the future to use the audio and video recording, still images and/or session statements for commercial and non-commercial use across all social media platforms, website, blogs among others without expectation of compensation or other remuneration.
You are free to participate with or without video but we highly recommend having your video cameras on during the call.