Kobe Bryant's book legacy
The NBA superstar and bestselling author left a cutting-edge publishing  empire that inspired young athletes through books and other media.
The sudden death of Kobe Bryant "Black Mamba" -- NBA superstar, business investor, and book publisher -- left millions mourning, including me. The helicopter that carried him, 41, his daughter Gianna Maria,13, and seven others crashed into a California mountain, killing everyone on board instantly. 
Epoca: The Tree of Ecrof One of Kobe Bryant books

While the beloved basketball all-star is gone, his legacy and books live on. Among his many ventures, the former Los Angeles Lakers legend launched a multimedia company, devoted to telling stories about sports. Granity Studios produced award-winning books, TV shows, and films. 
One of my favorite books that I saw at the airport this holiday season, was a novel about a young person inspired by sports, I loved holding the book in my hands, a bluish-purple cover with a smooth, soft touch. The words on the first page captured my attention, as a beautiful story unfolded. Epoca: The Tree of Ecrof, by Kobe Bryant and Ivy Claire, tells an inspiring story of finding strength in the face of adversity.
Another video that Kobe produced shared his personal story growing up as a child obsessed with basketball. Even though I was not a basketball fan, the story's universal message brought tears to my eyes. "Dear Basketball" went on to win an Oscar for best animated short film.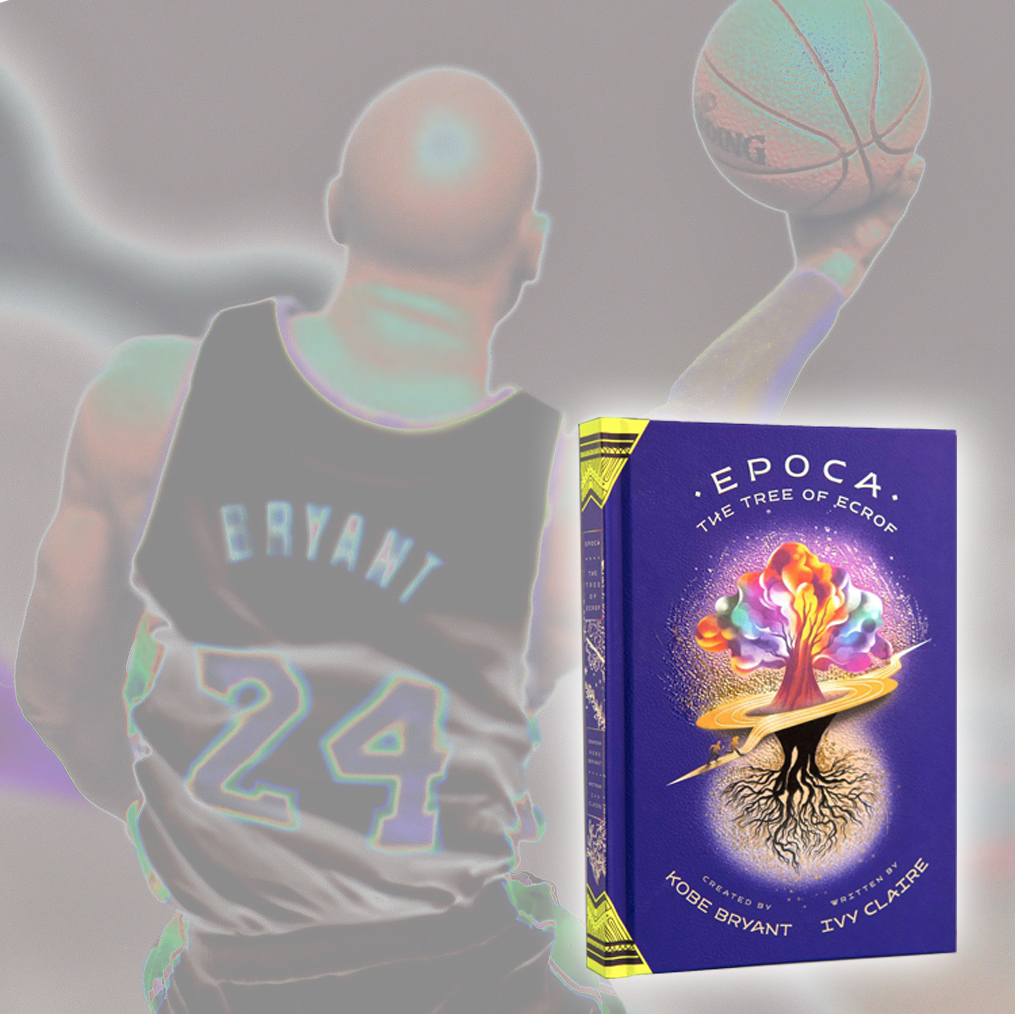 Kobe Byrant books shared his own stories and launched his media company to inspire youth around the world.
No matter what field you work in, no matter how humble your background, no matter how short your life, your stories make an impact. 

Kobe, thank you for your inspiring soul. Your spirit will continue to light the souls of millions, including mine.
Kobe Bryant, mamba out.
by Helen Chang, ABM Editorial Director
---
Return to the top of "Kobe Bryant's book legacy" page
Return to "Inspiration for writing a book" page