Tony Robbins — Morning Ritual Secret
If you want to be successful, read books that successful people read.

Tony Robbins, one of the world's leading success trainers, is known for his bestselling books, including Awaken the Giant Within. He also happens to own some 71 companies, generating billions of dollars every year.
I recently had the honor of attending his virtual event, Unleash the Power Within. Participants join Tony via a big video wall, built especially for his events in the wake of lockdown. More than 12,500 people from 169 countries attended the online event via Zoom.
Attended a virtual event hosted by Tony Robbins motivational speaker, entrepreneur and success trainer.
Wow!

The energy, content and quality of speakers, oozed through my sister's HDTV screen. Tony himself radiated pure energy. His power, charisma and mastery glowed across the camera.

Tony Robbins morning ritual includes reading books.
Throughout the four days, I had many personal breakthroughs. One thing that particularly struck me was Tony's comments about books.
Every day, Tony does a morning ritual, which includes reading books.
"Spend at least ten minutes every morning reading—specifically books," he said. "Books contain years of a person's expertise. For just $20 or $30, you get to access their experience and knowledge."
Tony's body moved like a lion across the screen. "Books allow you to focus on a topic," he said, "unlike other forms of reading material."
His voice boomed. "If you want to be successful," he said, "do what successful people do. Read the types of books that successful people read, not what unsuccessful people read."
I couldn't take my eyes off the screen.
I must admit, my own book-reading habits had languished. Tony's words had me jumping up and down in the open area.
In this era of social media, video, and instant likes, I sometimes forget about the enduring power of books. Tony reminded me of the vision of our authors, who are successful people sharing their knowledge and wisdom.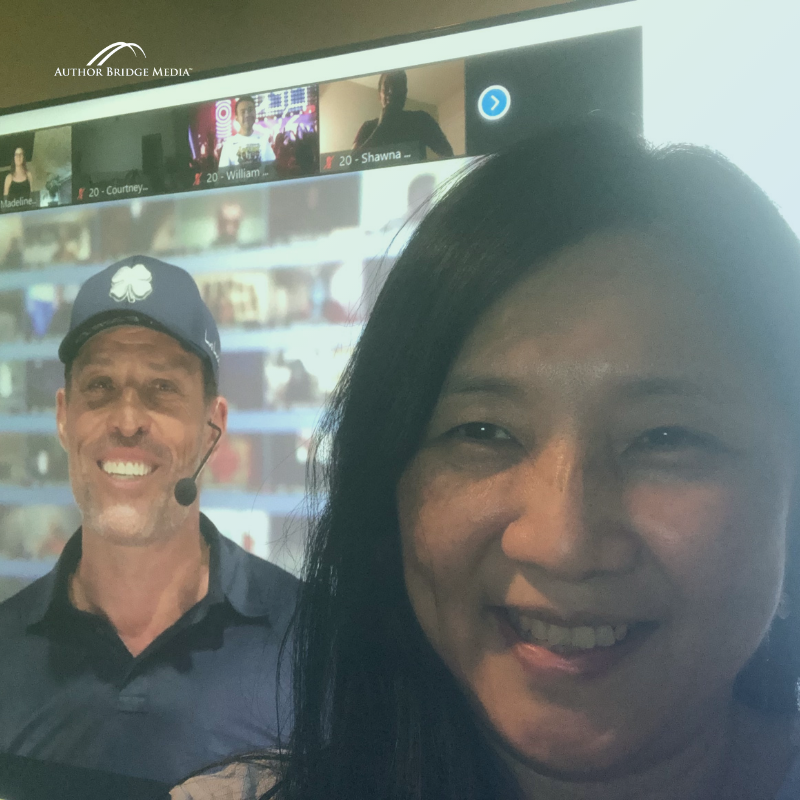 Tony Robbins recommended books, reading books will allow you to focus on a topic.
Thank you, Tony Robbins. You awakened my reading giant within.
Is it time to unleash your power within with a book?
Your book?
Click here.
Inspire me with your book idea. Click here.
Honoring the giant within you.
by Helen Chang, ABM Editorial Director
---
Return to the top of "Tony Robbins Morning Ritual" page
Return to "Inspiration for writing a book" page