Top 5 types of book covers
Your book cover design sets the tone of your book at a glance. There are different book cover designs that you can choose from.
When we work with authors to create their book cover design, they often have no clue.
"I have no idea what I want," they'll say, "but I know what I like when I see it."
I'm that way too.
I have to rely on designers to translate my feelings into visual images.
But over the years, I've noticed that top book cover designs fall into these general categories.
Maybe this list will inspire you.
The top 5 cover design categories are:
3-D image
Typographic
Photo
Illustration
Combination
Here's what I mean:
1. 3-D image
These cover designs use 3-D images to give you a sense of depth and width.
Examples from our authors' books:
 Living Through Choice, by Kristine Ovsepian
The Breakthrough Insurance Agency, by Bart Baker
Your Money, Your Future, by Michael Yoshikami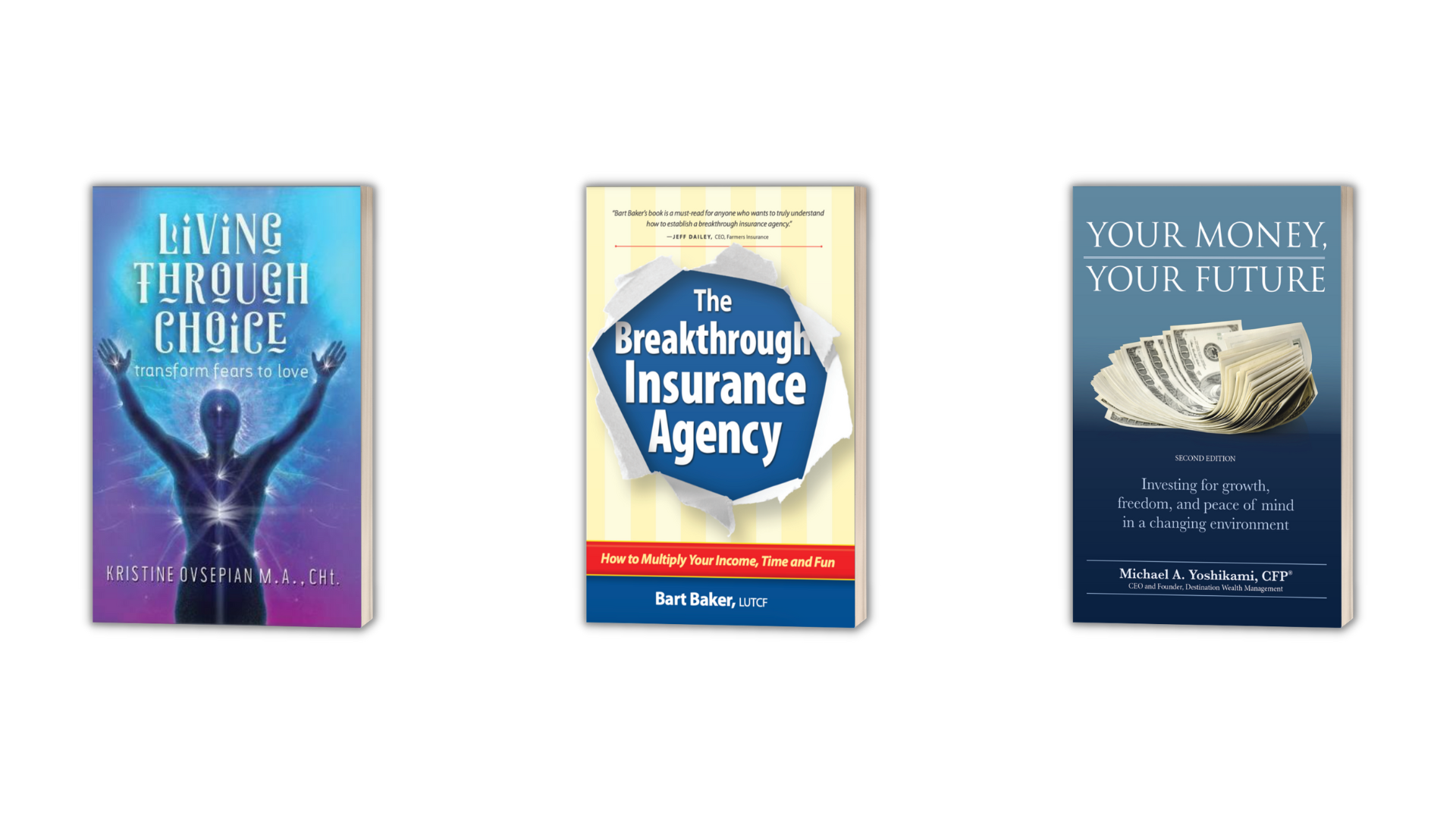 2. Typographic
These designs rely primarily on the font and typeface to form the cover image.
Our authors' books:
The Insider's Guide to Private Lending, by Jeff Levin
More Than a Number, by Scott Leese
Happy Me, Happy We, by Sarah Ruggera
3. Photo
Some authors prefer covers that include photos. 
Examples from our authors' books:
Unlearning to Fly, by Russ Roberts
Got Smoothie Go, by Peter Last
Tell Your Story Before They Do, by Nate Howard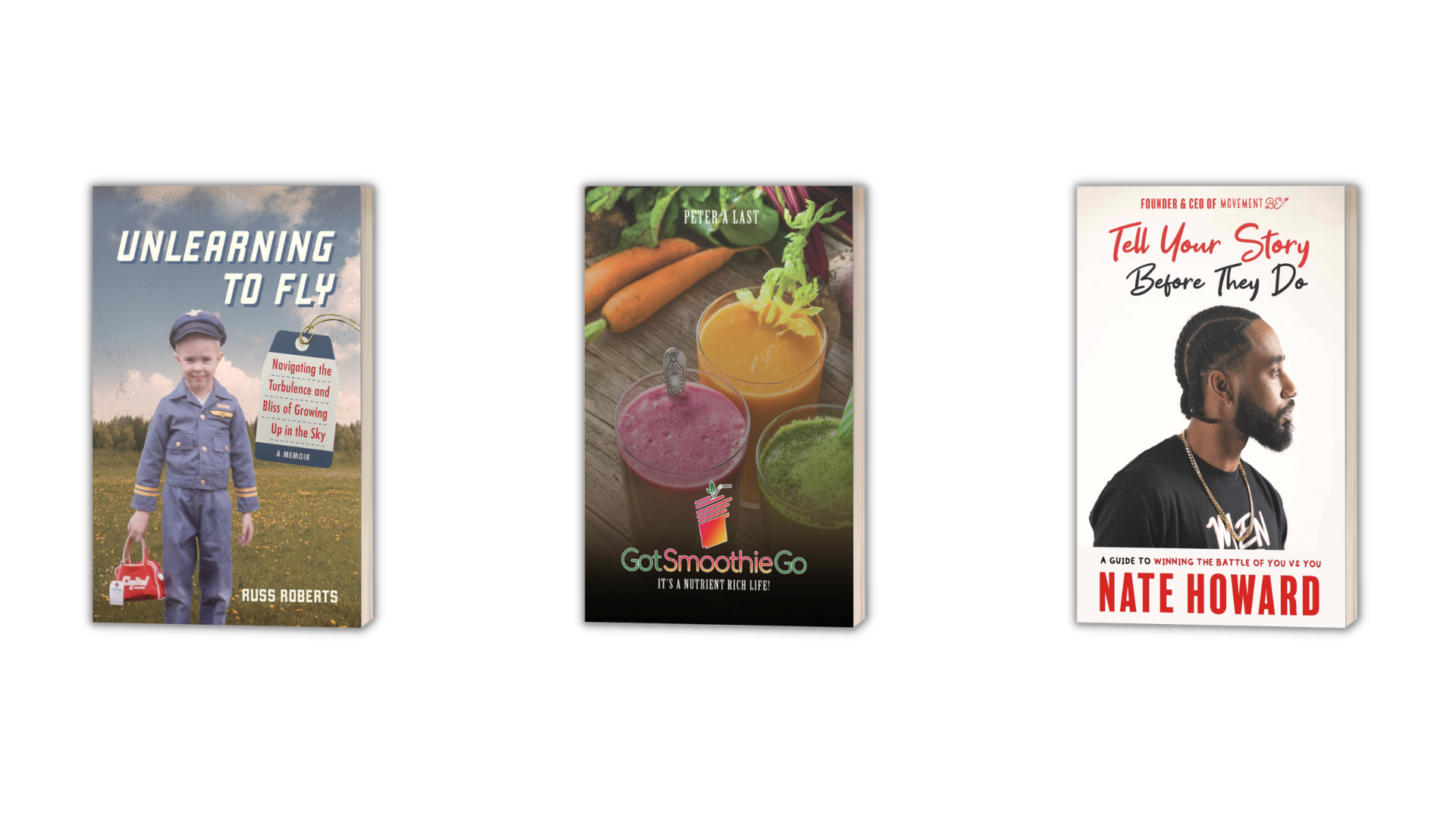 4. Illustration
Illustrations can add a fictional quality to a cover.
Our authors' covers:
Outsource or Else!, by Steve Mezak
Ordinary Parents, Extraordinary Wealth, by Bernadette Laxamana
Head Over Wheels, by Pat Chang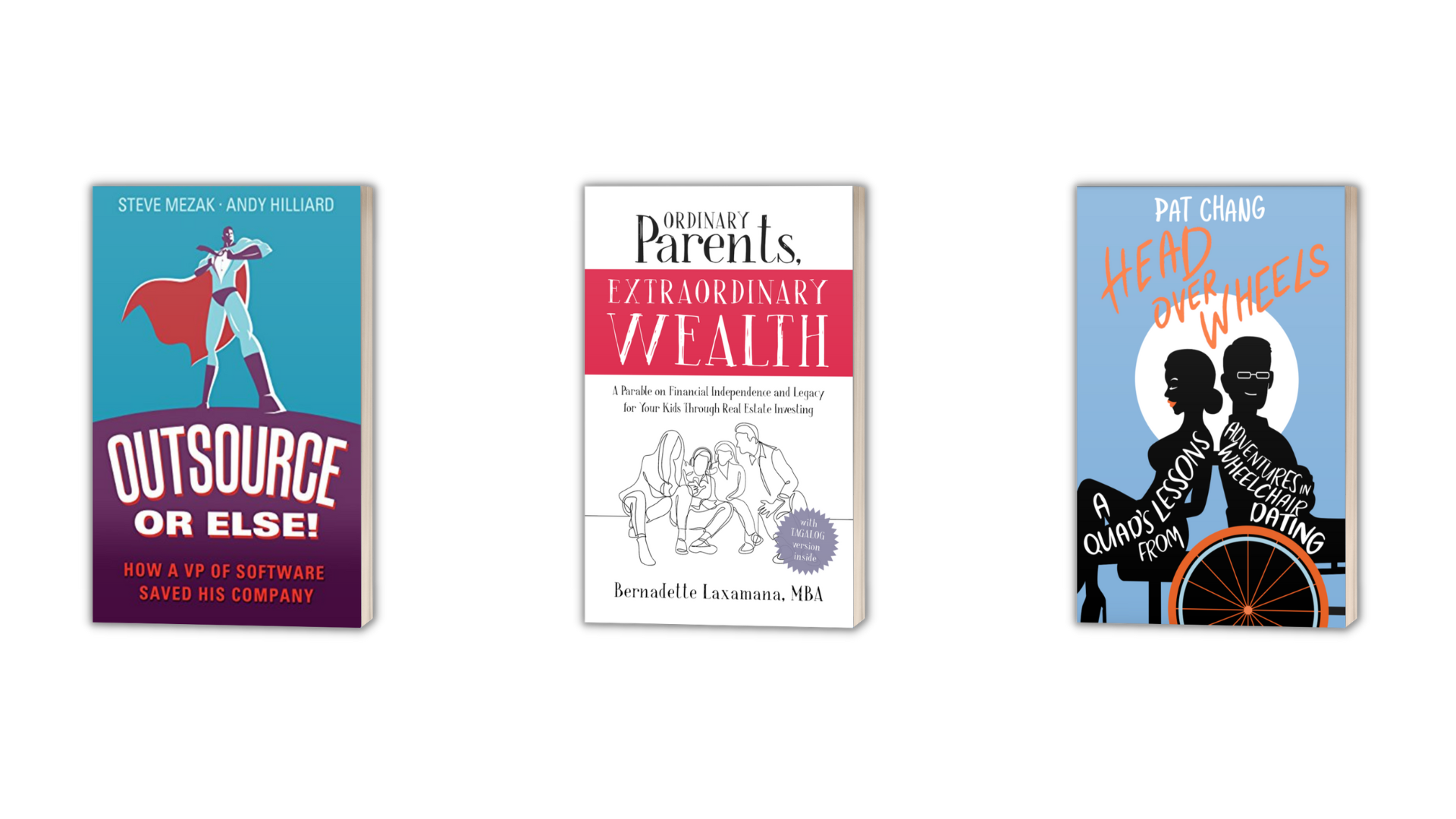 5. Combination
Strong covers often combine the above elements into one design.
Examples from our authors' books:
The Power of Bridge Loans, by Sofia Nadjibi & Mark Hanf
Jump Off the Mood Swing, by Dr. Brendan McCarthy
Resilient and Sustainable Caring, by Karen Schuder
Isn't fun to look at cover designs?
What type do you like best?
Or do you have a category that's not listed here you want to suggest to me?
I'd love to hear. 
To explore your book cover options, let's talk. 
No matter your book topic, we can create a visually stunning cover that you can be proud of.
by Helen Chang, ABM Editorial Director
---
Return to the top of "Top 5 types of book covers" page
Return to "Inspiration for writing a book" page