[STORY] What does your book stand for?
Let your book be your stand for something you believe in.
Imagine yourself in this tough ethical dilemma:
Your boss asks you to do something questionable. You do it, but muster the courage to issue a warning. Your boss disregards you and moves you to a different department.
This is exactly what happened to one of our authors, Bijan Zayer, Ph.D. We told his story in Lead with Integrity: The Seven Paths to Self-Respect, Happiness, and Fulfillment for Work, Business, and Life.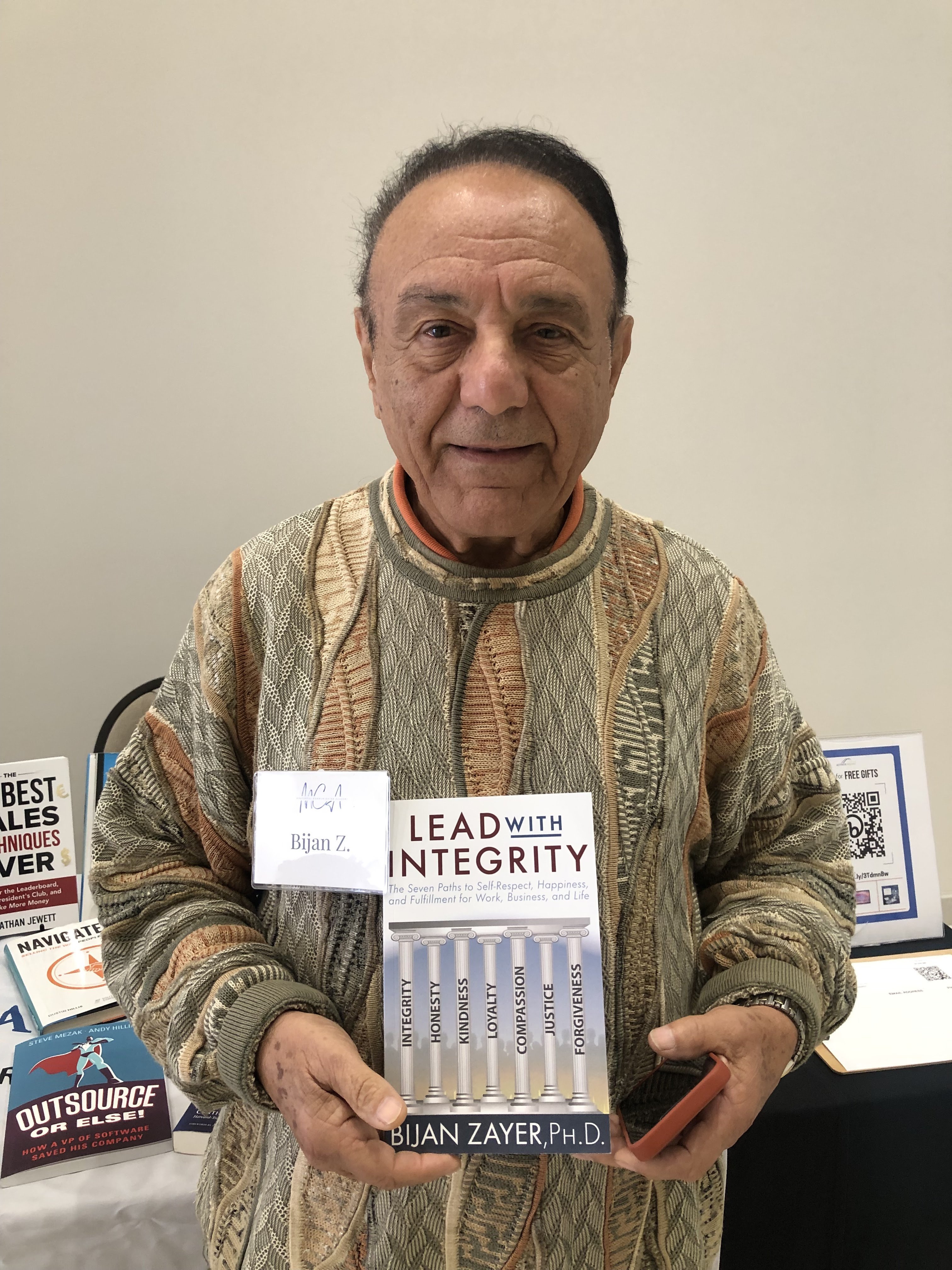 Bijan Zayer, Ph.D., ABM Author
Bijan's boss had asked him to prepare a document to raise money from investors. Bijan did so, but warned that the organization must also disclose its $2.2 billion debt.
Instead, Bijan got reassigned to a different department.
A few years later, Bijan's boss was investigated by the Securities and Exchange Commission (SEC). His boss and seven others were indicted for fraud.
Based on such experiences, Bijan wanted to write a book about integrity.

Prior to working with us, Bijan approached numerous publishers, who turned his book down. Or they put up high barriers that did not make sense to him. 

But we worked with Bijan to write, design and publish his book, just as he envisioned it. His book launched in December 2021.
Since then, this ethics professor has been astounded by the positive feedback. He gets one or two invitations to speak every week.
"This book is my dream come true," he says. "My hope was to be able to go to organizations and talk about my book—and that's happening every week."
He trains people on ethics at universities, corporations and organizations.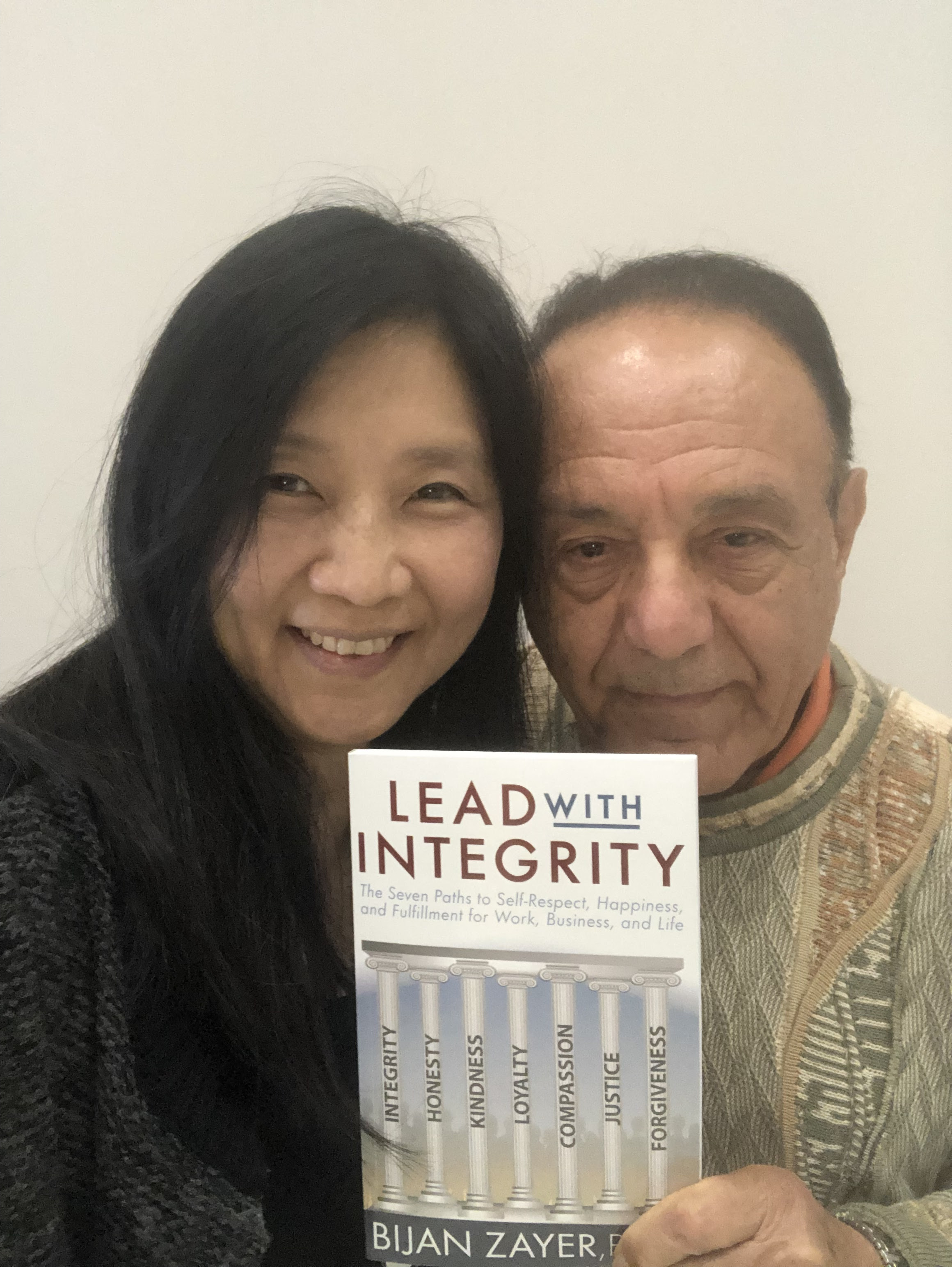 Helen Chang and Bijan Zayer, Ph.D at the Masterful Communicator Event in San Diego.
"Thank you for the opportunity," he told me, when we met this past weekend. "Thank you for what you've done to help me to get this in people's hands." 
Are you a stand for integrity?
Are you a stand for something else?
Let your book be your stand. Shall we explore? 
You can be a stand for humanity.
by Helen Chang, ABM Editorial Director
---
Return to the top of "What does your book stand for?" page
Return to "Inspiration for writing a book" page