[STORY] Will you be scared when your book comes out?
More than the writing part, authors also feel scared after they've published their long-time book dream.
Sometimes people dream about getting their book out for so long, when it's finally time to hatch, they get scared.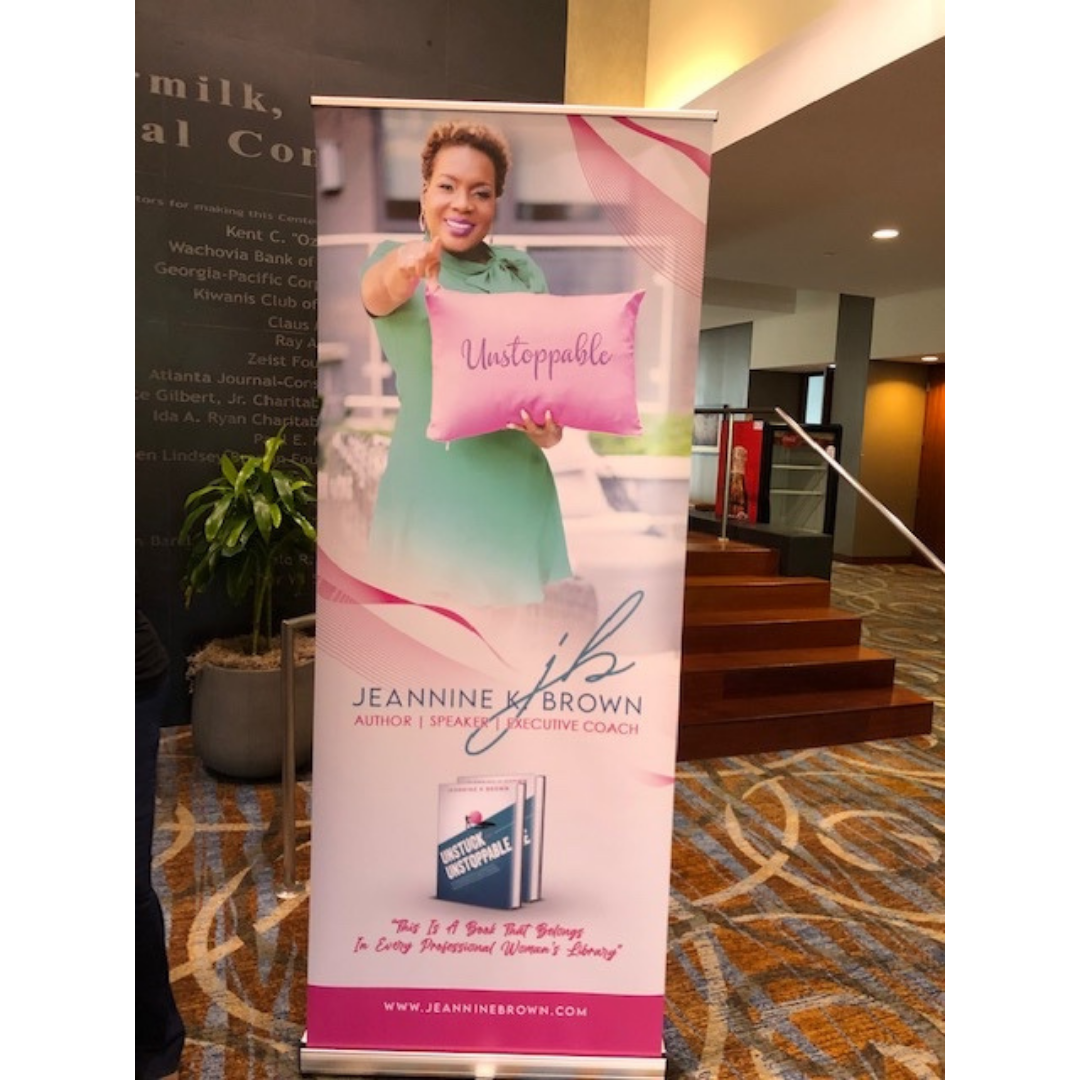 That's what happened to one of our recent authors, Jeannine K. Brown, a corporate consultant, executive coach and author of Unstuck and Unstoppable: Five proven strategies to leverage your value, increase your visibility, and gain recognition to accelerate your career.
I had the honor of attending her book launch this past weekend.
So fun!

More than 100 people attended the event. The celebration included champagne, banners, swag, snazzy video opportunities, Q&A sessions, book signings, and even a professional comedian to entertain the audience.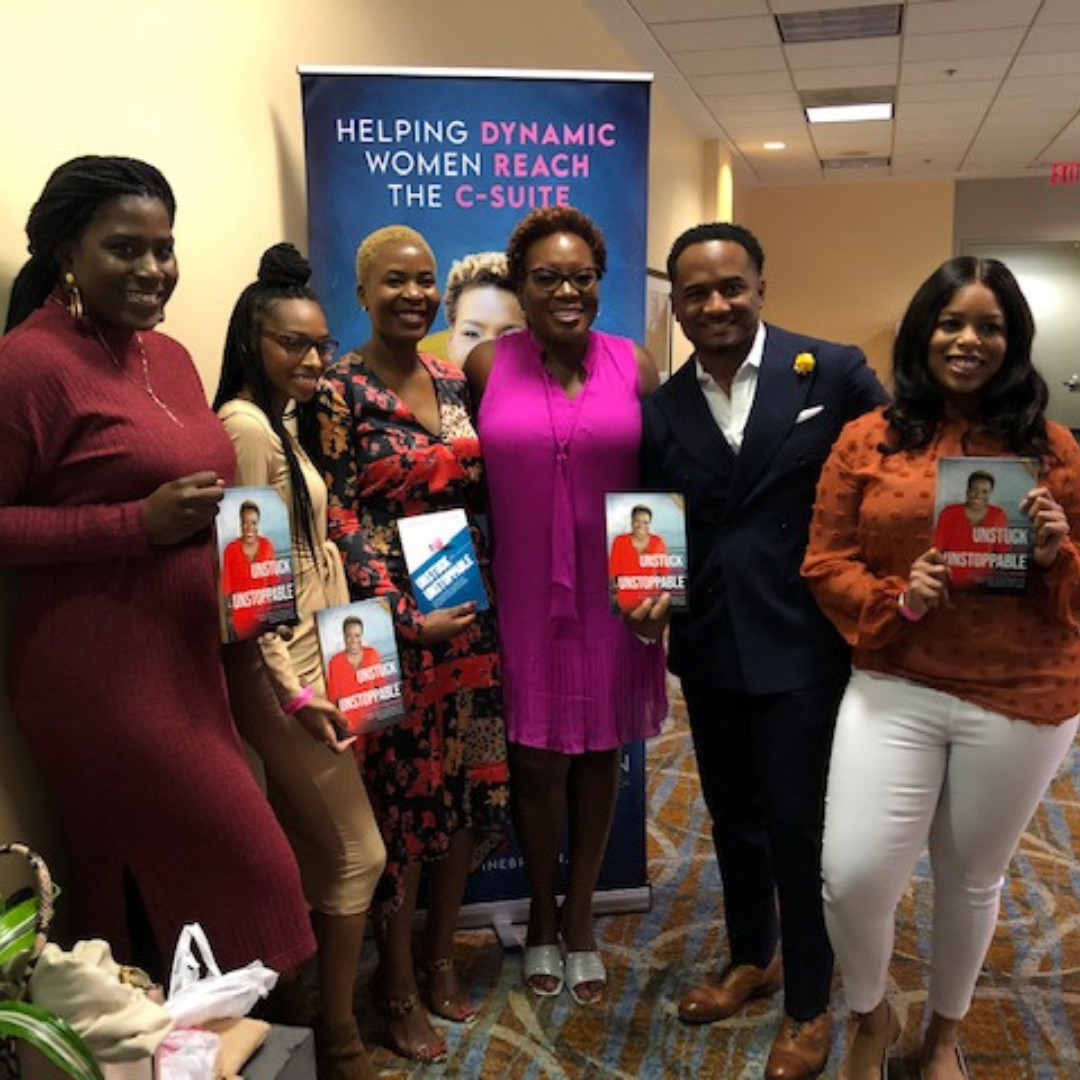 During the Q&A session, Jeannine shared why she wrote the book: To help other women of color know how to be seen, acknowledged and promoted in the corporate world.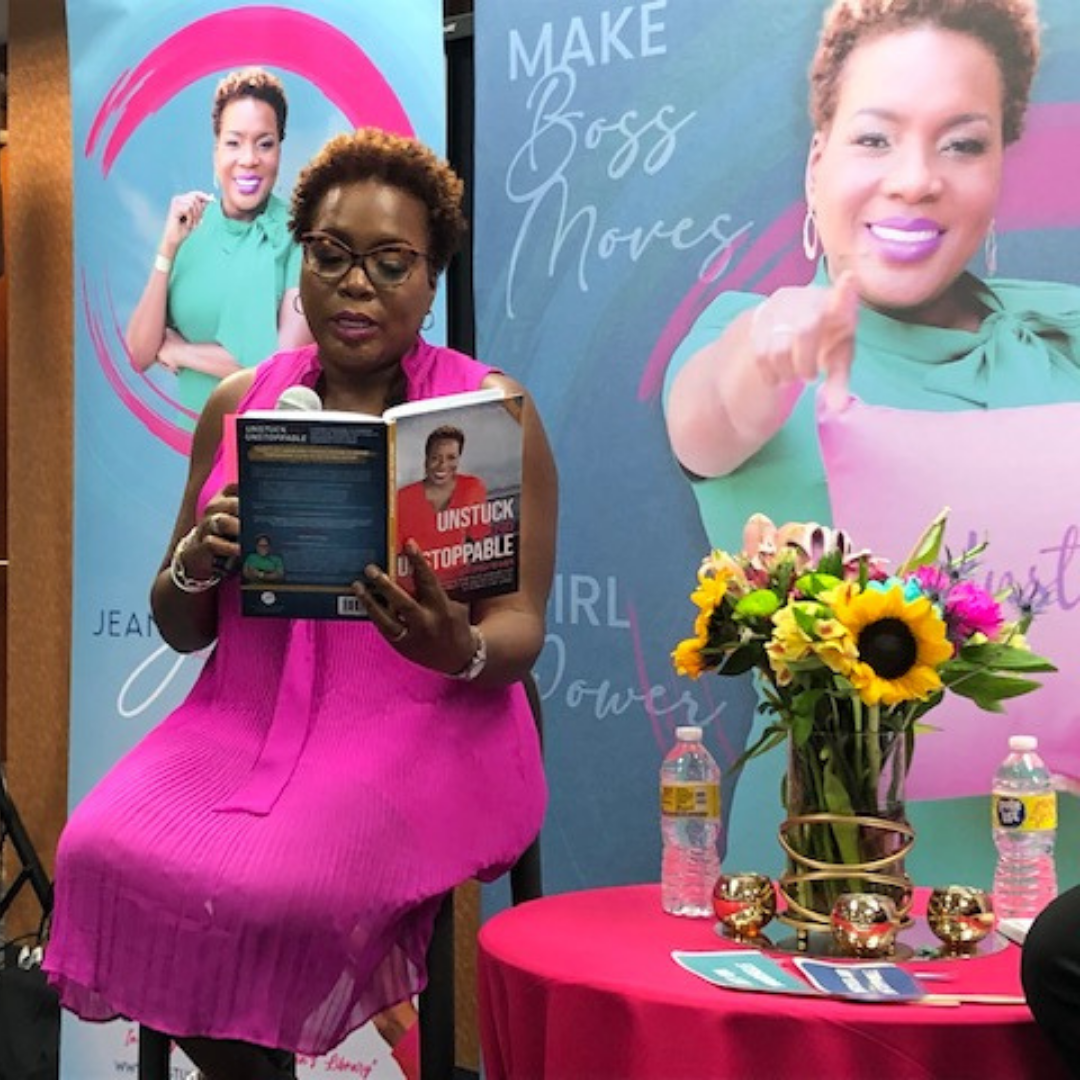 "A lot of women who get corporate jobs think they'll be taken care of," she said because they had a lot of support in college and in their families."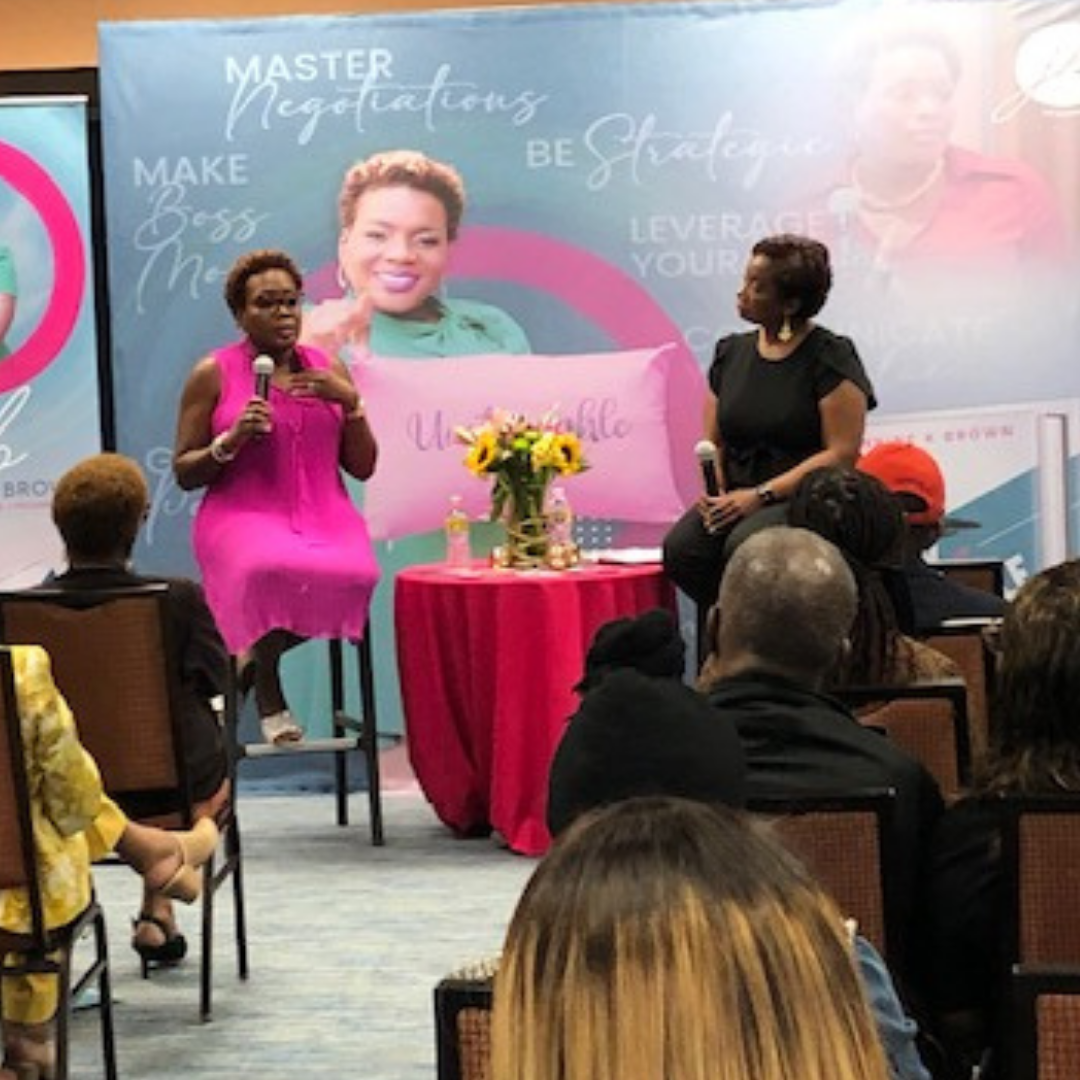 But the reality is that women make less than men. And their bosses, departments and companies aren't looking out for their next raise.
Jeannine's book is like locker talk, giving women strategies to earn what they're worth and grow into leaders. The stories and methods are born from the author's personal experiences working in corporations.
During the Q&A, Jeannine also shared a vulnerability. "We were actually ready to come out with the book last year," she said, looking and smiling at me. "But I was scared."

"Am I really ready to be an author?" she asked herself at the time. So Jeannine took a vacation to clear her mind.

It was a perfect decision. By the time of her book launch this past weekend, Jeannine was more than ready. She radiated excitement, wisdom and inspiration.
When Jeannine thanked me as her editor and publishing team, I smiled and held my hands at my heart. Our eyes met, as we nodded at each other.
The satisfaction I experienced reminded me of why I do what I do.

Will you be scared when your book is ready?

Will you let me hold your hand through the process?

I'd love to smile and nod with you when your book comes out.

Let's explore.
Will you invite me to your book launch?

I can't wait to attend.

Let's talk now.

I loved Jeannine's book so much that I bought a gift copy for my niece who had just started working in a corporation. She loved it!

by Helen Chang, ABM Editorial Director
---
Return to the top of "Will you be scared when your book comes out?" page
Return to "Inspiration for writing a book" page